I am approaching the end of my PhD and am actively seeking new opportunities, reach out with any inquiries.
​
I have worked as a researcher, planner, urbanist, data analyst, and critical geographer. I'm looking for somewhere I can help to realize a sustainable, equitable future.
​
Send me an email if you want to chat.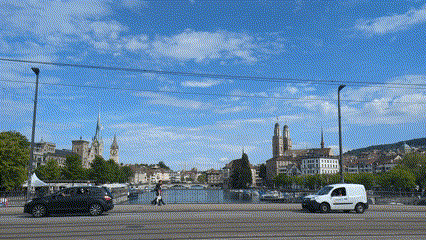 My work is centered around vehicle dependency and its relation to transportation equity, place, and sustainable cities.
​
Molloy, Q., Garrick, N., & Atkinson-Palombo, C. (2023). A New Approach to Understanding the Impact of Automobile Ownership on Transportation Equity. Transportation Research Record. https://doi.org/10.1177/03611981231174444
​
Molloy, Q., Garrick, N., & Atkinson-Palombo, C. (Accepted TRR 2024). Black households are more burdened by vehicle ownership than White households.
​
Halvorson, P. L., Cromley, E. K., Atkinson-Palombo, C, & Molloy Q. . (2020). The City in the Western Tradition (3rd ed.). Kendall/Hunt.
I have worked as both a teaching assistant and primary course instructor continuously for the last three years, usually in classes related to urban geography, sustainable development, or climate change. The 2023 Summer Sustainable Cities trip to Zurich stands out as a highlight.
​
I usually have a handful of speaking engagements annually on top of courses, invited guest lectures, and workshops.
​
Pictures Captions:
Outstanding Graduate Teaching Award 2023 & a session at the 2023 APA National Planning Conference.
I have extensive experience in data analysis and using data to assist in policy development and story telling.
​
I am a highly skilled GIS/spatial data analyst, and have more recently worked with large socio-demographic datasets.
​
Technical skills:
Very skilled: GIS, ArcGIS, QGIS, Microsoft suite
Skilled: Python, R, SQL, Adobe suite
Everyone loves a fun graphic.
Here are some of my favorite and/or recent projects.
​
Click for higher resolution and details.
​
Bonus pic of a squirrel in a mech suit at the end.
Visualization & Maps